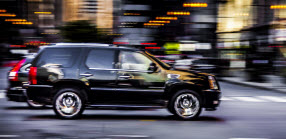 Through the first six months of 2020, there were more than 42,000 car crashes reported in the City of Chicago. That's well over 200 traffic incidents every single day.
If you are one of the drivers involved in one of these wrecks, it's important to protect yourself and ensure you are not incorrectly blamed for what happened. How can you do that? Start by avoiding these six common mistakes.
1. Admitting the crash was even partially your fault
It's human nature to apologize in the midst of a stressful situation, or offer up some sort of explanation. Try to avoid this language, as it may be used to suggest you were at fault for the crash. Let the authorities, the insurance and your attorney hash this out.
2. Assuming you are not injured
Do not immediately assume you suffered no physical harm in a wreck. Adrenaline following a crash can mask symptoms, and some serious injuries may not be obvious for hours – or even days. Go to the doctor as soon as possible, even if you do not think it is necessary. Doing so can be incredibly beneficial as the case progresses.
3. Ignoring your doctor's orders
If your doctor tells you to do something, do it. This has two key benefits. One, it provides a clear, documented record of your injuries and their long-term impacts, which is important for any case. Two, not following their direction can provide the insurance company a reason to potentially deny coverage.
4. Not gathering evidence
After a crash – assuming you are in a position to do so – it's vital to gather as much information from the scene as possible. This includes witness contact information, photos and more. The facts of a case should tell the story. Having strong evidence from the scene is incredibly valuable, and ensures others cannot twist the truth in their favor.
5. Failing to follow up with authorities
After a crash, you should always call 911. The responding officer will gather the facts on the ground. If it was a serious wreck, additional investigators may be used. Whether it is a local police department, sheriff's office or state police, make sure to obtain an official report from the appropriate agency once it has been completed.
6. Trusting the insurance company
Insurance companies are not on your side. Not even your own policy provider. Instead, they are often most concerned with determining how to pay out the fewest dollars. This can lead to lowball settlement offers that do not sufficiently cover your injuries. An attorney can help push back against claims adjusters to secure proper payment.