Experienced Chicago Personal Injury Lawyers
How We Help You Thrive Again After A Personal Injury
All too often we have seen lives left in wreckage because one person acted carelessly. Car crashes and other accidents leave victims struggling to overcome not only an injury but also the debt that comes with it due to medical bills and lost wages.
At The Law Offices of Eugene K. Hollander in Chicago, our lawyers work hard to pull people out of that wreckage. For more than 35 years, we have been helping people like you get every penny of compensation necessary to pay off injury-related bills and reclaim their lives.
A 35-Year-Plus History Of Success
Our attorneys have recovered millions of dollars in personal injury claims of all kinds. We have the proven strength to take on big insurance companies in car accident claims, major employers in work accident claims, and even organizations like the Catholic church, schools and others in sexual assault claims.
Luis Ibarra, Sr. v.
Pactiv Corporation
Age and Disability
Discrimination Case
Swiech v.
Gottlieb Hospital
David Turkyilmaz v.
Littlefuse Inc.
Doe v.
Archdiocese of Chicago
Working On Behalf Of Clients Since 1996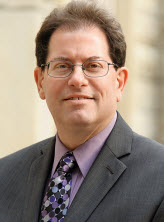 Eugene K. Hollander received his undergraduate degree from the University of Illinois at Urbana-Champaign in 1983, and graduated from IIT Chicago Kent College of Law in 1986.
We Go The Distance To Help Injured People
As a trial law firm with well over 100 trials under our belts, we have demonstrated time after time that we are not willing to settle for an unfair outcome and instead will do everything it takes to get you the full compensation you need to move forward.