Fighting For Victims Of Church Sexual Abuse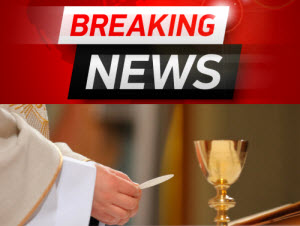 Some of the most well-publicized and disturbing acts of sexual assault have occurred within the Catholic Church and other religious organizations, where a trusted priest, pastor or clergy member has sexually assaulted one or more children.
We will not stand for this betrayal by the very adults who should be looking out for young people. We take every allegation of sexual assault by someone in the church seriously and pursue these cases aggressively to seek justice for the survivors and their families. Attorney Eugene K. Hollander and his team have taken on the Archdiocese of Chicago on multiple occasions and won, generating millions of dollars in relief and a measure of justice for the individuals harmed by priests and other clergy.
Sadly, when child sexual abuse allegations arise against the Catholic Church or another religious institution, all-too-often there is more than one survivor. We will list ongoing cases here in case other victims choose to come forward about suffering sexual assault in the church and wish to pursue justice and compensation.
Holding Sexual Abusers Accountable For Survivors
No one should have to endure sexual abuse. Whether you experienced abuse as a child or an adult, from a stranger or from someone you trusted, you have the right to work with a lawyer to hold the perpetrator accountable.
Our team can help you. We are The Law Offices of Eugene K. Hollander, a Chicago personal injury firm that stands up for the victims of sexual abuse. Through legal action, we can help you seek compensation for the damages that your abuser caused. We have helped many survivors find a sense of justice and closure to their painful experiences of abuse.
What Are The Damages For Sexual Abuse?
Sex abuse can have several compensable damages for survivors. These may include:
Therapy costs
Lost wages
Post-traumatic stress disorder (PTSD)
Depression, anxiety and other mental illness
Pain and suffering
Drug and alcohol dependency treatment
You can learn whether you have an actionable case when you sit down with one of our compassionate team members. We will discuss your circumstances and provide guidance.
Our History Of Proven Results
We have earned a reputation throughout Illinois as an outstanding law firm in the field of sexual abuse cases. Our attorneys have taken on some of the most powerful institutions in the nation, including the Catholic church, the police force and major corporations. In one instance, we recovered a settlement of $2,950,000 for a survivor of sexual abuse by a priest.
Did your loved one suffer sexual abuse at a nursing home? We can represent you. We can also help you if you experienced sexual abuse from a police officer.
Hold Abusers Accountable – Get Our Help
We will stop at nothing to advocate for your rights, recover compensation for your damages and bring abusers to justice. Because we work on a contingency basis, you will not pay anything unless we recover compensation. To schedule your confidential free consultation, call us at 312-425-9100 or send us an email.
Sexual Abuse Cases In The News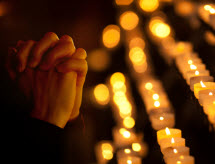 Sex Abuse Lawsuits